The State of Mental Health in Los Angeles County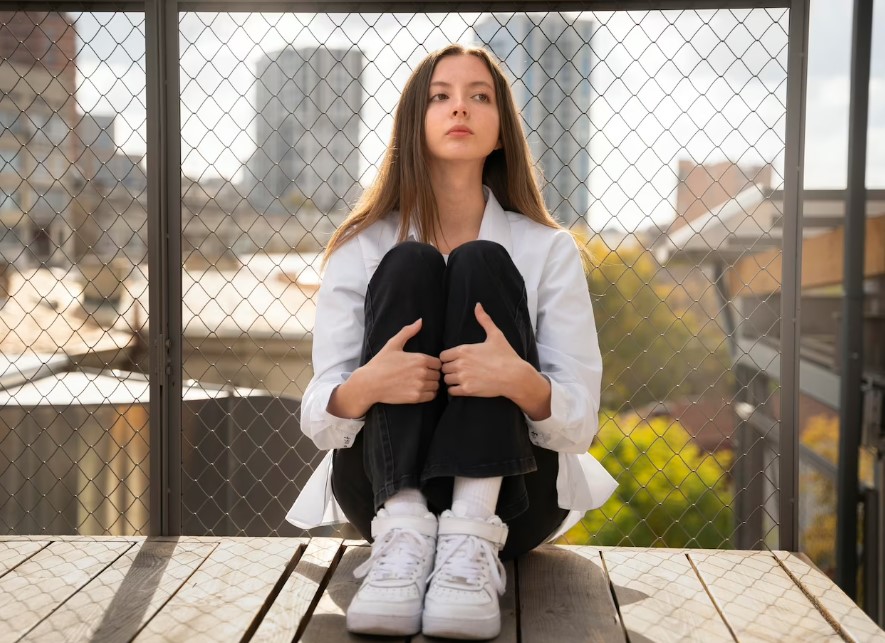 Los Angeles County, with its varied populace and also busy cities, faces special difficulties when it involves mental health. The County of Los Angeles Mental Health is a critical problem that needs innovative options as well as comprehensive treatment. In this post, we will discover the existing state of mental health services in Los Angeles County as well as just how Brain Health USA is revolutionizing the sector.
The Prevalence of Mental Health Issues: Los Angeles County's vast population represents a mosaic of cultures, economic backgrounds, and lifestyles. Unfortunately, these diverse demographics also bring a range of mental health challenges. Common mental health issues prevalent in the county include anxiety, depression, substance use disorders, and post-traumatic stress disorder (PTSD). Factors such as economic disparities, social isolation, and exposure to traumatic events can exacerbate these concerns.
Challenges in Accessing Mental Health Care: One of the primary challenges in the state of mental health in Los Angeles County is the issue of access to mental health care. Despite the abundance of mental health resources, many individuals still struggle to access the services they need. This can be due to financial barriers, lack of awareness about available resources, or limited availability of mental health providers, particularly in underserved areas. Addressing these disparities and improving access to mental health care is essential to ensure that all residents can receive timely and effective support.
Progress and Initiatives in Mental Health Care: Over the years, Los Angeles County has made significant progress in addressing mental health concerns and implementing initiatives to improve mental well-being:
Increased Awareness and Stigma Reduction: Public awareness campaigns and community events have contributed to reducing the stigma surrounding mental health. These initiatives encourage individuals to seek help and support without fear of judgment.
Expansion of Mental Health Services: The county has worked to expand mental health services, increasing the number of mental health clinics, crisis intervention teams, and community-based programs. The utilization of

telehealth

services has also expanded access to mental health care, particularly in remote areas.
Crisis Intervention and Hotlines: Crisis intervention services and mental health hotlines have been established to provide immediate support to individuals in distress. These services play a crucial role in preventing mental health crises and offering timely help to those in need.
School-Based Mental Health Programs: Schools in Los Angeles County have integrated mental health services into their curriculum. School counselors and mental health professionals work to identify and address mental health issues early on, supporting students' emotional well-being.
Collaboration with Community Organizations: Collaboration between mental health organizations, community centers, and non-profit organizations has resulted in comprehensive support systems for individuals facing mental health challenges.
Trauma-Informed Care: In light of natural disasters and other traumatic events, trauma-informed care has gained prominence. Mental health services now take into account the impact of trauma on individuals and communities.
Wellness and Prevention Initiatives: Wellness programs and preventive initiatives are designed to promote mental well-being, resilience, and coping skills within the community.
Ongoing Challenges and Future Outlook: Despite the progress made, challenges in the state of mental health in Los Angeles County persist. Some of these challenges include the need for continued efforts to reduce stigma, the importance of addressing mental health disparities in marginalized communities, and the ongoing demand for mental health services in response to evolving community needs.
Looking ahead, a collaborative and holistic approach remains crucial. By continuing to invest in mental health resources, promoting community engagement, and integrating mental health care into various settings, Los Angeles County can pave the way for a healthier and more resilient community.
The State of Mental Health in Los Angeles County
Los Angeles County is residence to over 10 million residents, making it one of the most heavily populated County in the USA. With such a large populace, the demand for psychological health services is high. Nevertheless, the county deals with numerous obstacles in conference this need:
Minimal Access to Treatment: Lots of people in Los Angeles County battle to accessibility psychological health services because of financial constraints, lack of insurance protection, or minimal schedule of suppliers.
Preconception as well as Social Obstacles: Psychological health preconception and also social barriers can avoid individuals from looking for aid or obtaining suitable care.
Fragmented System: The mental health system in Los Angeles County is fragmented, with different organizations and also agencies offering services. This fragmentation can cause gaps in care and problem browsing the system.
Brain Health USA: Revolutionizing Mental Health Services
Brain Health USA is a leading digital health system that aims to address the challenges dealt with by the County of Los Angeles Mental Health. By leveraging technology and advancement, Brain Health USA uses cost-efficient and premium multispecialty solutions to satisfy the varied needs of individuals.
Comprehensive Treatment
Brain Health USA offers thorough care for a variety of psychological health conditions, including:
With a team of skilled and compassionate medical care professionals, Brain Health USA makes sure that people receive tailored treatment strategies customized to their special needs.
Accessibility and also Affordability
Among the crucial advantages of Brain Health USA is its commitment to ease of access and also affordability. Through telehealth services, patients can access psychological healthcare from the comfort of their own residences, removing the requirement for travel as well as reducing prices. Furthermore, Brain Health USA uses adaptable payment choices as well as approves various insurance plans to guarantee that price is not an obstacle to receiving care.
Technology-Driven Solutions
Brain Health USA leverages innovation to boost the distribution of mental health services. With the Brain Health USA application, individuals can schedule consultations, interact with their doctor, and access instructional sources. The application likewise makes use of expert system to offer personalized referrals and also support.
Collaborative Approach
Brain Health USA relies on a collaborative approach to mental health care. By partnering with community organizations, schools, and employers, Brain Health USA aims to develop a network of support that expands beyond typical health care settings. This joint technique makes sure that patients receive alternative care and have access to resources that advertise general wellness.
Key Takeaways
Los Angeles County deals with challenges in providing obtainable and premium psychological health services.

Brain Health USA provides extensive, affordable, and also technology-driven solutions to resolve these obstacles.

With telehealth solutions and also a collaborative technique, Brain Health USA intends to improve access to care and also advertise total well-being.

Take control of your psychological health today and check out the thorough services supplied by Brain Health USA. Together, we can transform

mental health care in Los Angeles

County.
The state of mental health in Los Angeles County reflects the complex and diverse nature of its population. With numerous challenges to address and significant progress already made, the county remains committed to fostering mental well-being for all residents. By improving access to mental health care, reducing stigma, and implementing community-driven initiatives, Los Angeles County takes meaningful steps towards creating a mentally healthier and thriving community.
Strick reminder from Brain Health USA to seek a doctor's advice in addition to using this app and before making any medical decisions.
Read our previous blog post here: https://brainhealthusa.com/improving-mental-health-in-los-angeles/.
Resources:
Los Angeles County Department of Mental Health (LACDMH): dmh.lacounty.gov

https://www.mentalhealth.gov/about-us

https://www.samhsa.gov/mental-health