Child Adolescents Psychiatry – Brain Health USA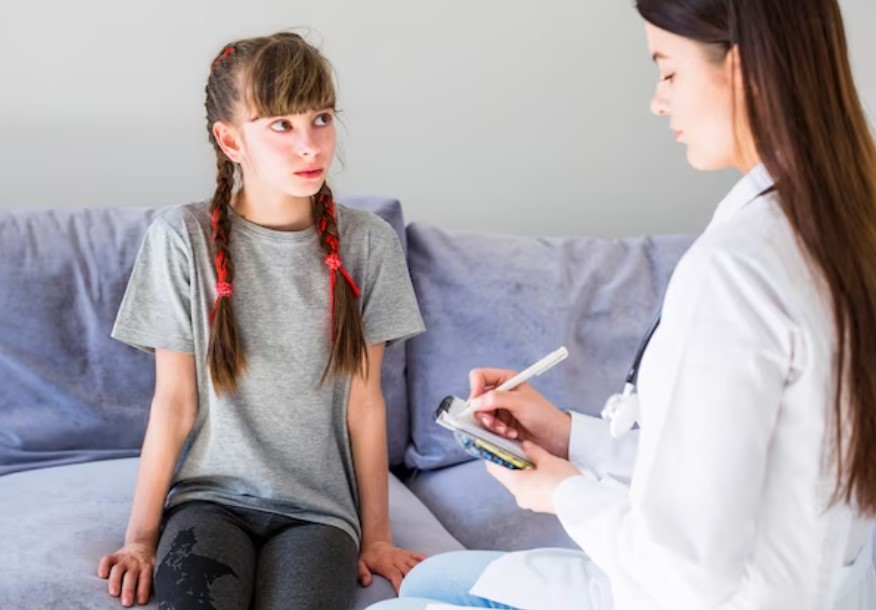 Child and Adolescents Psychiatry
Child adolescent psychiatry (or pediatric psychiatry) is a branch of psychiatry that focuses on the diagnosis, therapy, as well as prevention of mental illness in children, teens, and also their family members. It checks out the biopsychosocial aspects that affect the advancement as well as training course of psychiatric disorders and also treatment feedbacks to numerous treatments. Child and also adolescent psychoanalysts largely use psychotherapy and/or medicine to deal with mental disorders in the pediatric populace.
Personal Psychiatry Services for Children and also Adolescents
Our experienced clinical advisors are here to sustain you if you're thinking about looking for psychiatric aid for your child. They will diligently listen to your issues, offer useful recommendations, as well as aid you in making an informed decision concerning your child's psychological health care.
We understand that as a moms and dad or caregiver, it's all-natural to really feel unclear regarding the specific kind of support your child might require. Simply reach out to us at (+1) 800 919 0118, and explain the obstacles your child has been facing. Our team will certainly supply support on the most ideal course of action for you and also your family.
Exactly how to Choose a Therapist for Your Child?
If you determine to continue with a consultation, we will certainly organize a session with a child and adult psychiatrist who is appropriate to resolve your child's details needs. We focus on finding the ideal suit, guaranteeing that you and your child really feel comfy as well as sustained throughout the restorative journey.
Our Approach
The duration of sessions usually ranges from 60 to 120 mins, depending on the nature of the visit and individual scenarios. After the analysis, you will obtain an extensive record that consists of a diagnosis, treatment recommendations, and also any kind of additional steps that may be essential.
Getting ready for the Assessment
If your child really feels concerned regarding discussing their thoughts as well as feelings with an unfamiliar person, they are welcome to bring notes or illustrations that reveal their feelings. It is typical for both you and also your child to experience some nervousness prior to the evaluation, but remainder assured that we carefully select clinicians based on their experience and also their ability to create a comfy atmosphere.
Can I Attend the Appointment?
For children under the age of 18, we kindly request that moms and dads or caregivers participate in the analysis along with their child. The psychiatrist will certainly engage in a conversation with you to understand your child's history and also current health. They may also need time alone with your child to examine their habits individually, free from adult influence.
Appointment Duration
Criterion appointments commonly last in between 60 and also 120 minutes. Nevertheless, analyses for complicated instances or specific conditions might require even more prolonged sessions. If a longer appointment is recommended, our team will review this with you in advance.
What to Bring to the Appointment?
We will share the details offered during your preliminary call with the psychiatrist. It is practical for you to consider the subjects gone over throughout the telephone call and also any kind of additional pertinent issues. Making notes in advance can ensure that you don't fail to remember to mention anything crucial during the visit.
Your Child's Report
Following the appointment, we will certainly give you with a thorough psychiatric report. The timeframe for generating the report relies on the punctuality of any kind of needed surveys' feedbacks. The report will consist of a comprehensive diagnosis if one appears, as well as therapy suggestions customized to your child's certain needs.
Assessment
The psychiatric analysis of a child or adolescent beginnings with acquiring a psychiatric background by interviewing the young person and his/her moms and dads or caregivers. The evaluation includes a detailed exploration of the existing worries regarding the child's emotional or behavior issues, the child's physical health as well as development, history of adult care (consisting of possible misuse and disregard), family relationships and also history of adult psychological health problem.
Psychiatric evaluation always consists of a mindset assessment of the child or adolescent which includes a cautious behavioral monitoring and a first-hand account of the young adult's subjective experiences. This evaluation also consists of an observation of the interactions within the household, specifically the interactions between the child and his/her parents.
The assessment may be supplemented by the use behavior or signs and symptom ranking scales such as the Achenbach Child Behavior Checklist or CBCL, the Behavioral Assessment System for Children or BASC, Connors Rating Scales (used for medical diagnosis of ADHD), Millon Adolescent Clinical Inventory or MACI, and also the Strengths as well as Difficulties Questionnaire or SDQ. These instruments bring a degree of neutrality and also consistency to the clinical analysis. More specialized psychometric screening may be executed by a psychologist, for example making use of the Wechsler Intelligence Scale for Children, to detect intellectual problems or various other cognitive problems which might be contributing to the child's troubles.
Prescriptions
If the psychiatrist recommends drug, we suggest reviewing this with your NHS GP to see if they want to recommend it. In most cases, your general practitioner will provide a prescription upon examining the psychiatrist's record. Nevertheless, there might be circumstances where they decline to prescribe more pricey medicines, such as specific treatments for ADHD.
What Happens After the Assessment?
Following the visit with the psychiatrist, we might advise more therapy with a psychologist or therapist for your child. We can aid in organizing personal therapy, or you might choose to pursue treatment via the NHS.
To find out more concerning our solutions or to speak with our team, please call us at (+1) 800 919 0118 or see https://brainhealthusa.com/.
Strick reminder from Brain Health USA to seek a doctor's advice in addition to using this app and before making any medical decisions.
Read our previous blog post here: https://brainhealthusa.com/difference-between-psychology-psychiatry/.
Resources: