Child Adolescent Psychiatry Self-Care Is A Lifelong Journey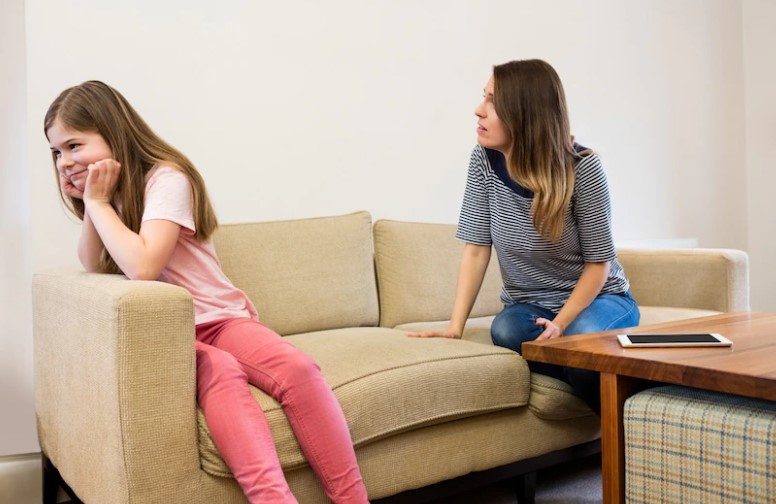 Having problem with mental health as a child or teenager is very challenging and also can influence their developing brains for years to find. We understand that adolescent depression and also mental health conditions are common, and the global pandemic only exacerbated and also highlighted what was already a climbing tide of psychological health disorders in our youth.
We can aid your child or teen work through difficult situations, find out dealing abilities to take care of solid feelings related to anxiety and depression, and also assist families communicate efficiently as well as manage better. We are ambitious regarding not just discovering relief for your adolescent, but happiness.
What is child adolescent psychiatry?
Child Adolescent Psychiatry are psychological health care fields customized to detecting as well as dealing with mental health conditions in children and teenagers. Our expert adolescent psychiatric service providers concentrate not simply on the psychological impacts of what your child is battling with, however also on the important organic as well as social components of their existing stage in life.
Through our adolescent psychiatry program, teenagers as well as children are supplied with a customized treatment strategy that might include talk therapy or medicine monitoring. If their carrier assumes it is appropriate, talk therapy or medicine administration. If their supplier believes it is appropriate, they may suggest transcranial magnetic stimulation (TMS) therapy as a treatment choice.
Indications that your child or teen may be depressed:
Sadly, depression among children as well as teens is not unusual. Adolescent depression is a tough, and also commonly devastating, illness that needs to be diagnosed and also treated immediately to attain the most effective results. Depression can be hard to acknowledge. To begin the procedure to see if your child or teen needs assistance, it's important to talk to them.
Talk to them about it as well as observe their approaches of coping if they are undertaking stress and/or emotional adjustments. Ask your child and also yourself these essential inquiries:
Just how are they handling the stress? What coping abilities do they have?

Is their day-to-day regimen (sleep, hunger, power, motivation) being affected by any means?

Are there alters in qualities, peer communications, or interaction in household tasks?

If they pick not to communicate with you about these concerns, then ask on your own:

Are they staying in their area all/most of the day and/or preventing social communications?

Do they sob more days than not?

Do they have an adjustment in their hunger or weight?

Are they no more interested in pastimes or tasks that used to bring them pleasure?

Are they quick to temper or anxiety?

Do they injure themselves?

Are they not caring for their physical look?

Are they participating in risky behavior?
You can likewise ask to complete this Depression Screen.
If the answers to the above inquiries or if their results from the Depression Screen are concerning, then your radar for depression need to be high. As well as if that's the case, we intend to help them obtain the support they require as soon as possible.
Their course to treatment:
The initial action is to look for expert assistance from a psychologist or psychiatrist to clear up the diagnosis if you believe your adolescent requirements support. Depending on the diagnosis, the service provider can work with your adolescent ahead up with an individualized therapy plan that helps them and also their demands. This therapy strategy can consist of talk therapy, medication administration, and/or TMS therapy.
A solid support system for your adolescent is incredibly important throughout this process, and the earlier they get therapy, the more likely your adolescent will certainly attain remission in this episode, which decreases the risk for future episodes.
It is very important to recognize that mental health therapy plans are not a one-size-fits-all scenario. Treatment plans might take longer or require different therapy option mixes to function best for sure individuals. It is essential for clients to connect clearly with their provider concerning exactly how their treatment plan is working. Collaboration between individual and carrier can substantially impact the results of a person's wellness journey.
Start
1. Get In Touch With Brain Health USA or obtain described schedule an assessment
Match with a carrier
2. Be matched with a highly educated provider to aid with your specific demands.
Determine treatment
3. Your company will deal with you to establish a personalized therapy plan.
Begin treatment
4. Beginning treatments on your terms with our versatile organizing.
Feel better
5. We'll remain to function closely with you to aid you seem like your ideal self.
Why Brain Health USA for child and also adolescent psychology?
Our team at Brain Health USA consists of a diverse and also highly qualified team of psychoanalysts and advanced method companies that concentrate on assessing, identifying, and treating emotional and also behavioral disorders in adolescents as well as children. Our group likewise includes certified therapists who concentrate on numerous methods of child and also adolescent therapy as well as family member's therapy.
In general, we recognize the significance of patient-centered treatment as well as comprehend that one dimension does not fit all when it involves psychological health therapy. People respond well to the dynamic menu of therapies we offer, that includes traditional drug administration and psychotherapy along with advanced options.
Brain Health USA additionally intends to make therapy accessible as well as comfy. Brain Health USA offers Telehealth if individuals are unable to literally come into the workplace or prefer an online visit. This enables patients to get care from wherever they remain in the state. We also foster a strong society of Diversity, Equity, and Inclusion. Our therapists make every effort to personify a feeling of recognition, respect, and also humbleness when it come to social differences. And also lastly, we accept most major insurance policies.
Strick reminder from Brain Health USA to seek a doctor's advice in addition to using this app and before making any medical decisions.
Read our previous blog post here: https://brainhealthusa.com/should-you-see-a-psychiatrist-7-reasons-to-consider-it/.
Resources:
Anda R. F., Felitti V. J., Bremner J. D., Walker J. D., Whitfield C., Perry B. D., . . . Giles W. H. (2006). The enduring effects of abuse and related adverse experiences in childhood. A convergence of evidence from neurobiology and epidemiology. European Archives of Psychiatry and Clinical Neuroscience, 256, 174–186.

Dashiff C., Dimicco W., Myers B., Sheppard K. (2009). Poverty and adolescent mental health. Journal of Child and Adolescent Psychiatric Nursing, 22, 23–32.