Effective Care Plan for Mental Health Care in Los Angeles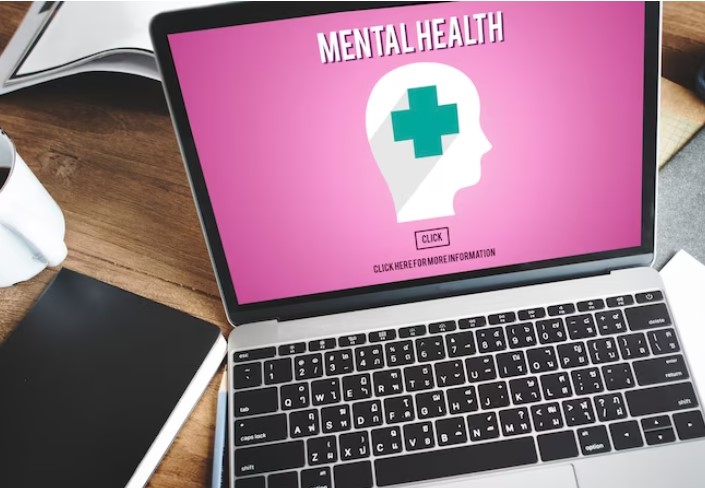 Mental health is a critical aspect of overall well-being, and its importance in our society is gaining increasing recognition. As the second most populous city in the United States, Los Angeles faces unique challenges in providing effective mental health care to its diverse and dynamic population. The city is home to a vast range of cultures, socioeconomic backgrounds, and individual needs, making it essential to develop comprehensive and inclusive care plans.
In this article, we will explore the key components of an effective care plan for mental health in Los Angeles, considering the various factors that impact the delivery of mental health services and ensuring accessible, high-quality care for all residents.
Holistic Approach to Mental Health Care
An effective care plan for mental health should adopt a holistic approach that addresses the physical, emotional, and social aspects of well-being. By recognizing that mental health is interconnected with other aspects of life, such as housing, employment, and relationships, comprehensive care plans can provide better outcomes for individuals. Incorporating social workers, counselors, psychiatrists, and other mental health professionals into the care team can ensure a multi-faceted approach to addressing mental health concerns.
Addressing Stigma
One of the significant barriers to mental health care in Los Angeles, as in many other places, is the stigma surrounding mental illnesses. Stigma can prevent individuals from seeking help and can lead to isolation and discrimination. An effective care plan must include public awareness campaigns and educational initiatives to combat stigma and promote understanding and empathy. By fostering an environment of acceptance and support, more individuals may feel encouraged to seek help and access mental health services.
Culturally Competent Care
Los Angeles is renowned for its cultural diversity, with a vast array of ethnicities and languages spoken across the city. To ensure mental health care is accessible and effective for all residents, care plans must be culturally competent. This involves understanding and respecting cultural differences, beliefs, and values when delivering services. Providing mental health professionals with cultural competency training and recruiting staff from diverse backgrounds can enhance the quality of care and establish a stronger therapeutic alliance with patients.
Increasing Access to Care
In a sprawling city like Los Angeles, access to mental health care can be challenging, particularly for those in underserved communities. An effective care plan must prioritize initiatives to increase access to care, such as:
a. Telehealth Services: Implementing telehealth options can bridge the gap between mental health professionals and patients who may have difficulty traveling to in-person appointments.
b. Mobile Mental Health Clinics: Deploying mobile mental health clinics to underserved areas can bring mental health services directly to those who need them.
c. Collaborating with Community Organizations: Partnering with local community organizations and non-profits can expand the reach of mental health services and increase awareness in vulnerable populations.
d. Integrating Mental Health in Primary Care: Incorporating mental health screenings and services into primary care settings can identify mental health issues early on and facilitate timely intervention.
Coordination of Care
An effective care plan for mental health in Los Angeles requires seamless coordination among various healthcare providers, social services, and community resources. Effective communication and information sharing among professionals can ensure that patients receive comprehensive and continuous care. The use of electronic health records and shared platforms can facilitate better coordination and collaboration among different entities involved in mental health care.
Early Intervention and Prevention
Preventing mental health crises and early intervention are essential components of a comprehensive care plan. By identifying and addressing mental health concerns at an early stage, it is possible to reduce the severity and impact of mental illnesses. School-based mental health programs, community outreach initiatives, and support groups can play a vital role in promoting mental health and well-being.
Mental Health Workforce Development
To improve mental health care in Los Angeles, investing in the mental health workforce is crucial. Creating incentives for mental health professionals to work in underserved areas, offering scholarships for mental health training, and expanding the availability of mental health training programs can help address the shortage of mental health providers in the city.
Creating an Effective Care Plan for Mental Health: A Comprehensive Guide
Mental health is a vital element of total wellness, as well as taking positive steps to preserve and also boost it is essential. One reliable method to manage psychological health is by creating a personalized treatment strategy that addresses your unique needs and also objectives. In this detailed guide, we will certainly discover the relevance of treatment prepare for mental health, just how to create one, and also the benefits of individualized care plans with Brain Health USA.
Why is a Care Plan Important for Mental Health?
A treatment plan is a roadmap that outlines the techniques, treatments, and resources required to sustain as well as improve mental health. It functions as a guide for people, healthcare providers, and caregivers to guarantee detailed as well as collaborated treatment. Below are some essential reasons why a treatment strategy is necessary for mental health:
Personalized Strategy: A care strategy takes into consideration your specific demands, choices, and goals, allowing for a customized technique to mental health management.

Holistic Treatment: It deals with different facets of mental health, including emotional, psychological, and also social wellness, promoting holistic treatment.

Continuity of Treatment: A care plan guarantees continuity of care by providing a structured structure for ongoing assistance and treatment.

Collaborative Effort: It urges cooperation between individuals, doctor, as well as caregivers, cultivating a team strategy to mental health management.
How to Produce a Treatment Prepare For Mental Health
Producing a care prepare for psychological health involves a number of actions. Here is a step-by-step overview to assist you create an efficient as well as personalized care strategy:
1. Assess Your Needs
The primary step is to analyze your psychological health demands. Assess your existing mental health condition, determine any obstacles or problems, and also identify your goals for renovation. Take into consideration elements such as stress levels, emotional health, sleep patterns, and also social support.
2. Set Realistic Goals
Based on your assessment, established reasonable and also attainable goals for your psychological health. These goals ought to be specific, quantifiable, obtainable, relevant, and time-bound (WISE). Examples of goals may include reducing anxiety signs and symptoms, boosting sleep quality, or improving coping devices.
3. Determine Strategies as well as Interventions
Once you have developed your objectives, identify strategies and interventions that can assist you achieve them. This might include therapy, medicine, way of life modifications, self-care techniques, support groups, or different therapies. Seek advice from medical care professionals to determine the most suitable options for your demands.
4. Develop an Action Strategy
Translate your objectives and methods into a workable strategy. Break down your goals into smaller sized, workable steps as well as assign timelines per action. This will aid you stay organized as well as track your progression. Think about using a journal or digital devices to document your activity plan.
5. Seek Expert Assistance
While creating a care strategy, it is vital to look for specialist support from mental health specialists. They can provide valuable insights, recommend evidence-based treatments, as well as provide support throughout your mental health trip. Brain Health USA's team of knowledgeable professionals is here to assist you in establishing a personalized care plan.
6. Implement and Screen
Beginning applying your care strategy and also monitor your progression routinely. Keep track of any type of modifications in your mental health, assess the effectiveness of the methods as well as interventions, and make modifications as required. Regularly communicate with your healthcare providers as well as upgrade them on your progress.
7. Testimonial and Revise
Occasionally testimonial as well as revise your care plan to guarantee its significance and also performance. As your psychological health requires develop, you might require to customize your goals, strategies, or interventions. Consistently assess your development as well as make necessary modifications to optimize your treatment plan.
Advantages of Personalized Treatment Strategies with Brain Health USA
Brain Health USA is a leading digital health platform that provides thorough medical care remedies, including personalized care plans for mental health. Right here are some benefits of selecting Brain Health USA for your care plan:
Cost-Effective: Brain Health USA's treatment strategies are extra cost-effective compared to standard medical care systems, making high quality psychological medical care easily accessible to a bigger populace.
Superior Top Quality: Brain Health USA provides superior high quality multispecialty services, ensuring that all your psychological health needs are attended to by skilled professionals.
Boosted Convenience: With Brain Health USA, you can access health care services from the convenience of your home, removing the need for regular in-person sees.
Increased Accessibility: Brain Health USA's electronic system allows for easy accessibility to health care services, no matter geographical area or time restraints.
Comprehensive Solutions: Brain Health USA's care strategies supply detailed services that include various elements of psychological health, consisting of therapy, medicine monitoring, self-care techniques, and much more.
Conclusion
Creating an effective care plan for mental health in Los Angeles requires a multi-faceted and comprehensive approach. By adopting a holistic perspective, addressing stigma, ensuring cultural competence, and increasing access to care, the city can make significant strides in improving mental health outcomes for its diverse population. Through early intervention, coordination of care, and investing in the mental health workforce, Los Angeles can pave the way for a more compassionate, inclusive, and effective mental health care system.
Taking care of your psychological health is crucial for general well-being, as well as producing a personalized treatment plan can dramatically add to your psychological health management. By analyzing your demands, setting reasonable objectives, determining methods, and also seeking expert guidance, you can establish a reliable care plan. Brain Health USA's extensive medical care services, consisting of customized treatment plans, can additionally enhance your mental health journey. Take control of your mental health today and develop a customized treatment plan with Brain Health USA!
Strick reminder from Brain Health USA to seek a doctor's advice in addition to using this app and before making any medical decisions.
Read our previous blog post here: https://brainhealthusa.com/a-comprehensive-guide-to-psychiatry/.
Resources:
Los Angeles County Department of Mental Health. (2021). Los Angeles County Department of Mental Health. https://dmh.lacounty.gov/