What To Do If You Have A Bipolar Disorder Diagnosis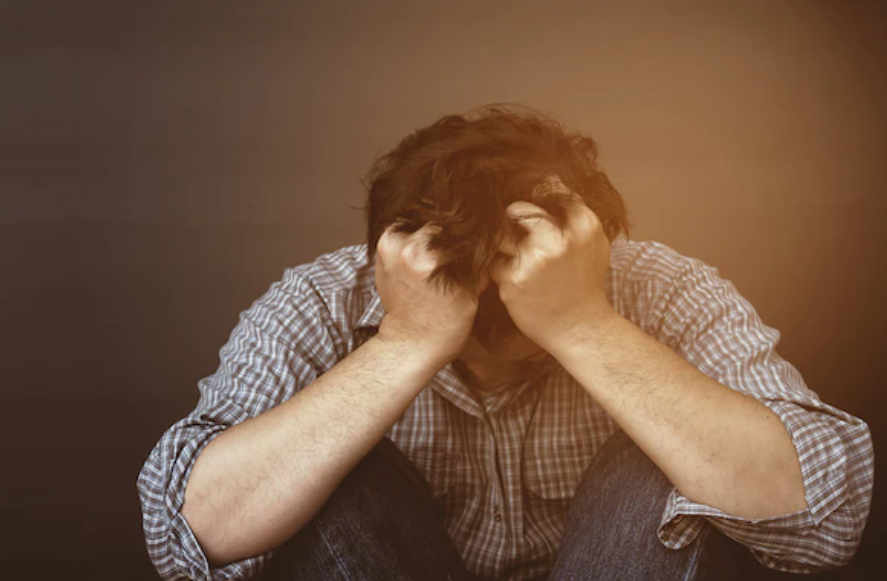 Living with a bipolar disorder diagnosis isn't easy. However, knowing, as they say, is half the battle. Once a diagnosis is established, a person has two main choices right off. They are whether to let the disorder take control of one's life, or to fight it with every weapon in the modern psychiatric and psychological arsenal.
If fighting for normalcy is the answer, then a bipolar disorder diagnosis can make one aware of what one is fighting. Bipolar disorder can touch every aspect of a person's life, so someone with a bipolar disorder diagnosis will need to be wary on all fronts.
First of all, if there is a bipolar disorder diagnosis then there must have been some sign of the disease. The more severe this manifestation is, the more likely one is to take notice. It is important, though, to treat the illness as soon as a bipolar disorder diagnosis is obtained.
Early treatment can often help prevent some of the more extreme manic highs and depressive lows of bipolar disorder. The earlier treatment is successfully begun, the less the devastating effects of the disease on the person with a bipolar disorder diagnosis.
Early treatment is helpful. The challenge is to keep someone interested in taking medications or engaging in talk therapy when there has been no crisis to set him or her on this path. Such a person needs to be convinced that their bipolar disorder diagnosis is accurate.
For others, the first signs of illness are so overwhelming they consider their bipolar disorder diagnosis to be a relief. For them, it is just good to know that there is a name for what is happening to them and that there are treatments.
For these people, it is extremely important to keep taking medications that are prescribed. This is a responsibility one has to oneself when he or she gets a bipolar disorder diagnosis. If the medication seems to be causing problems, it is important to contact the prescribing doctor to discuss the matter. If no satisfaction can be obtained, finding another doctor is even preferable to simply stopping the medications on one's own.
Those with a bipolar disorder diagnosis usually are given the recommendation to take some form of counseling, or talk therapy. Some may balk at the notion that talking to a therapist can effect their disease. The truth is that these therapies have been shown to have a positive effect on those with bipolar disorder diagnosis.
There are other actions a person with a bipolar disorder diagnosis can take to help lessen their illness. These include the ways a person takes care of him or herself in day to day life. It may seem obvious that a person should eat and sleep in reasonable amounts and times, or do an adequate but reasonable amount of exercise. A person with a bipolar disorder diagnosis will probably find that these common acts do not come naturally. However, with some conscious effort they can begin to see some difference.
A bipolar disorder diagnosis can certainly seem to complicate one's life. It can lead one to take medications, submit him or herself to talk therapy, and take the time and energy to regulate his or her own personal habits. On the other hand, all these concessions to the disease can help a person to live a much calmer and more fulfilling life than that person would had he or she never gotten their bipolar disorder diagnosis. In other words, it doesn't have to be the end of the world.
Treatments for Bipolar Disorder
Bipolar disorder, or manic depression, is a mental illness which causes mood swings and mood cycling. Mood cycling refers to the transition between mania and depression. Mania, or manic episodes, typically consist of feelings of elation and invincibility, and cause disorientation, lack of sleep, and obsessive behaviors. Depression typically consists of feelings of overwhelming sadness and low self worth.
There are many treatments available for bipolar disorder, ranging from medications to therapy. There are too many medications to be discussed here in depth. There are also many forms therapy can take, and techniques that can be learned to assist the patient in gaining some control over their bipolar disorder.
Typically, bipolar disorder is treated with more than one medication. This is due to the dual nature of bipolar disorder. Most patients need at least two medications: one to control depression and one to control mania. The combination of these two types of medication works to obtain balance in moods and stop mood cycling. Often, a third medication, called a mood stabilizer, is also prescribed. The most common mood stabilizer is Topomax.
Popular medications for treatment of mania in bipolar patients include lithium, valproate (Depakote), carbamazepine (Tegretol), olanzapine (Zyprexa), and ziprasidone (Geodon). Lithium has long been considered the miracle drug of bipolar disorder. It is a sodium based medication that helps to balance the chemical imbalance in the brain that causes manic episodes in bipolar patients.
Valproate, or Depakote, was originally developed as a seizure medication. However, its effects on bipolar patients who have rapid cycling bipolar (moods that cycle every few hours or days rather than weeks or months), it has been quite effective. Carbamazepine, or Tegretol, is another anti-seizure medication. While it appears to have similar effects on bipolar disorder as Depakote, it has not yet been approved by the Food and Drug Administration for use as a bipolar disorder treatment.
Olanzapine, or Zyprexa, and Ziprasidone, or Geodon, are both anti-psychotic drugs, and are particularly effective for treatment of bipolar disorder in which mania becomes so severe that psychotic symptoms are present.
Medications for treatment of depression are called anti-depressants. Common anti-depressants include citalopram (Celexa), escitalopram (Lexapro), fluoxetine (Prozac), paroxetine (Paxil), and sertraline (Zoloft). All of these medications have been proven to be successful treatments for depression, although Celexa and Prozac are the most commonly prescribed.
Typically, treatment of bipolar disorder includes a combination of medications and therapy, or counseling. However, in some cases, medication may not be necessary for milder cases of bipolar disorder. In other cases, medication may not be desired by the patient, and the patient may wish to seek out other alternatives to medication for treatment of their bipolar disorder.
For these patients, Cognitive Behavioral Therapy (CBT) can be quite effective. CBT is a method of bipolar disorder treatment that involves teaching the patient techniques to recognize triggers and symptoms of their mood cycling, and use that information and recognition to prevent the triggers from occurring, or the mood cycling from being quite as severe. Most of these techniques require the patient to develop cognitive thinking skills as well as critical thinking and problem solving capabilities. If the bipolar disorder is severe to the point that the patient is unable to engage in these thinking abilities and skills, CBT may not be a viable form of treatment in and of itself.
Overall, there are many treatments available for bipolar disorder. There are many options for the patient that can be discussed with the patient's doctors. If a patient is not satisfied with the form their treatment is taking, they should discuss it with their doctor, and not be afraid to change doctors in order to change treatment methods. All in all, effective and successful treatment of bipolar disorder rests in the hands of the patient.
Strick reminder from Brain Health USA to seek a doctor's advice in addition to using this app and before making any medical decisions.
Read our previous blog post here: https://brainhealthusa.com/having-trouble-sleeping/.
Resources: